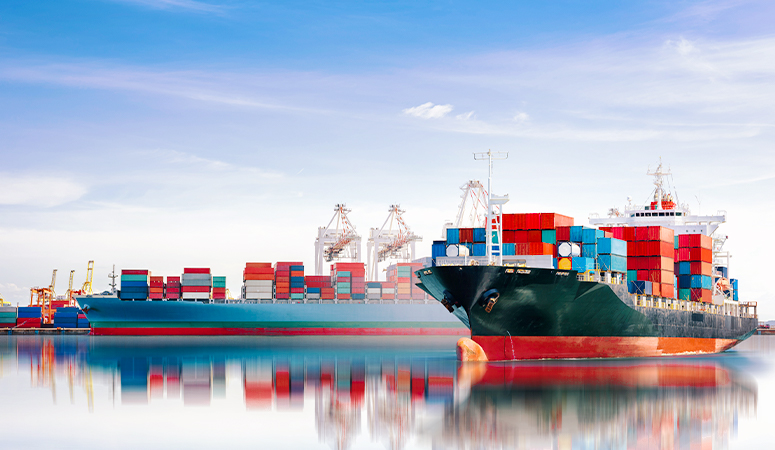 Fast and Safe Maritime Transport to All Ports of the World
A significant part of world trade is carried out by maritime transport. As Trans Austria, we take an active role in intercontinental trade through agreements we have made with the world's leading ship-owners. With the services we offer, we produce and offer alternative solutions to our customers that will create a competitive advantage in trade.
Our company carries FCL and LCL loading, special container loading, heavy tonnage and out-of-gauge cargos in the most appropriate way with its experienced staff who are experts in their fields.
In the maritime transport method, which is preferred most by our customers due to its safety and speed, Trans Austria manages your cargo in full (FCL) or partial (LCL) models through its wide agency network, where most of the world's trade takes place. Your shipments are planned according to your needs. Your cargo is handled with the most suitable transport systems for your cargo, such as standard, open top, flatrack, high cube and tank containers
Our company provides smart logistics solutions from port to port or door to door through its global business network partners and continues to improve its services day by day by updating it with the requirements of the era.
Discover Closely the Advantages of the Logistics Service Provided by Trans Austria to All Ports of the World
Our company has a strong and widespread agency network.
With our various ship-owner options (routes), we can reach many points in a short time.
We provide door-to-door delivery to any point in the world.
We bring you competitive price advantages in consolidation.
We offer full container (FCL) and partial (LCL) loading opportunities.
We develop methods suitable for the requirements of each cargo with special transport equipment.
We provide transit (cross-trade) transport.
We can scale up to chartering in large-scale works such as project transportation.