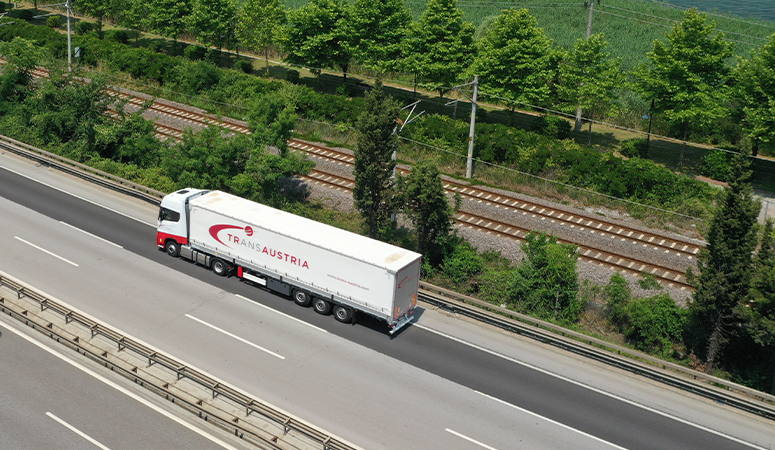 Benefit From Trans Austria's International Logistics Expertise Domestically, Too!
Proven its success in the field of international transportation, our company also provides services in the field of inland transport in order to meet the needs of its customers. We stand by our customers thanks to our strong vehicle fleet and expert staff in all areas required by logistics.
We plan the most effective transportation method for you with our complete and partial delivery options for all your sectoral and individual shipment needs, from automotive to textile, from construction to home delivery.
We offer a fast and safe delivery guarantee that varies between 24 and 72 hours depending on the origin and destination all over Turkey. We optimize the shipment requirements by providing warehousing services, if our customers need it, and manage the process with transportation solutions in accordance with the nature of the cargo. Thanks to the solutions we have created with our expert team depending on the route and the cargo, we ensure that the deliveries arrive on time and without damage.
In order to sustain the transparency approach we have adopted, we monitor the entire shipment process with the software we use in our technological infrastructures and provide information flow to our customers.
Complete Export and Import Loading Organization
Regular Groupage Export and Import Loading Organization
Transit Transports
Combined Transports
Combined Transports
Take a Closer Look at Trans Austria's Easy and Effective Road Transport
A damage-free and safe transportation option.
Offers on-time delivery.
Has online cargo and vehicle tracking systems.
Offers cargo and arrival tracking via SMS.
A risk-free process with experienced driver staff.
Offers a fleet of self-owned vehicles in Euro/5 and Euro/6 standards.
Has a strong agency network reaching every point in Europe.
Provides easy access to the whole world with its international global network.
Offers industry-specific transportation solutions.
Easily plans transports that require special equipment, permits and vehicle types.