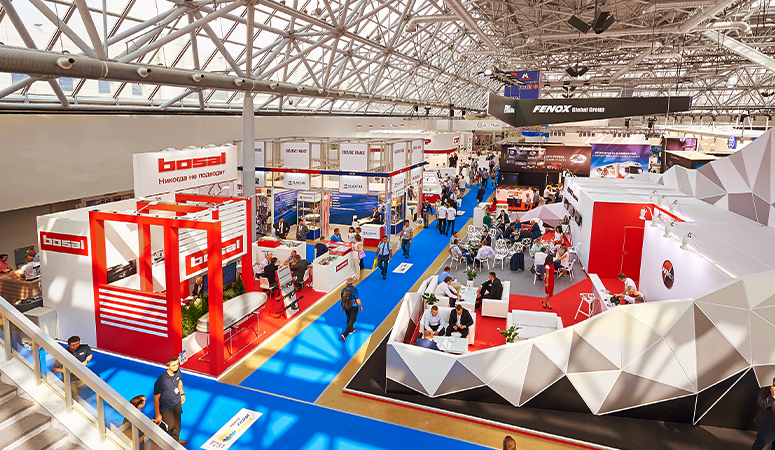 Trans Austria, Your Logistics Solution Partner Allowing You to Reach the Whole World
We provide world-class service for fair and event shipments with our infrastructure, expert team and integrated solutions that are getting stronger day by day.
For all your fairs, congresses, conferences, seminars, promotions and similar activities to be held abroad, we solve your international transport and customs procedures if needed, by using the most appropriate road, air, maritime, rail, or combined (multi) transportation.
From packaging to issuing documents, from unpacking and positioning to handling, we carry out all phases in a timely and complete manner.
We follow up, plan and manage the documents and certificates that vary depending on the country of destination, the type of the goods and the mode of shipment on your behalf. We take a role as your solution partner in the challenging processes of document contents and preparation formats that differ in each fair.
We undertake all your transportation operations from the complete delivery of the materials to the booth on the booth delivery date to the packaging of the products to be returned at the end of the fair and transporting them to the requested new destination by performing all the stages from customs to insurance.
Take a Closer Look at Trans Austria's Fair Transport Solutions
Temporary/strict entry and exit clearances
Delivery up to the booth with equipment according to product specifications
Warehousing, packaging, labeling and palletizing
Warehousing and return of empty containers
Inland shipping
Documentation
Post-fair incentive and evaluation procedure