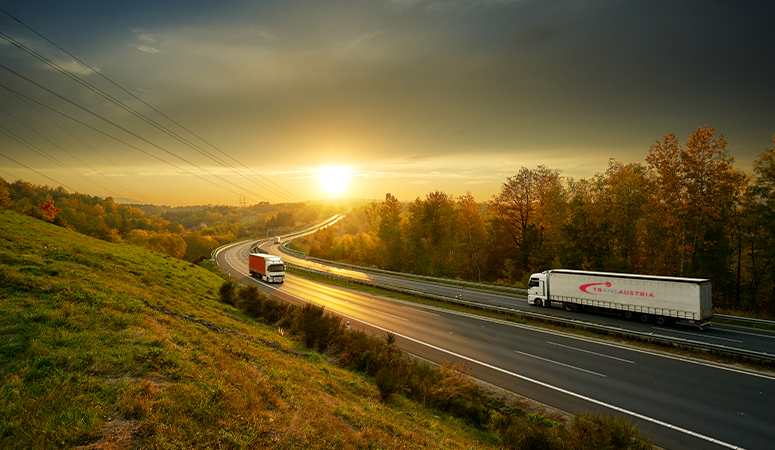 Timely, Safe and Environmentally Friendly Road Transport with Trans Austria Logistics
We provide full/partial import and export road transport for all key sectors of foreign trade, from automobiles to textiles, from retail to construction.
We offer customer-oriented logistics solutions with our perfect road transport services in terms of speed and service quality, our fleet where you can get information 24 hours a day, our wide service network that continues to grow day by day, our worldwide respected agencies and our expert staff who always prioritize customer satisfaction.
We offer our international road transport services by choosing the most suitable vehicle and technology, taking into account the sector of our customers. Our aim is to reduce the burden on our customers in all logistics processes. Exactly from this point of view, we maintain a solution partner approach throughout the entire process.
Our transportation models among the Road Transport services are:
Complete Export and Import Loading Organization
Regular Groupage Export and Import Loading Organization
Transit Transports
Combined Transports
Combined Transports
Take a Closer Look at Trans Austria's Easy and Effective Road Transport
A damage-free and safe transportation option.
Offers on-time delivery.
Has online cargo and vehicle tracking systems.
Offers cargo and arrival tracking via SMS.
A risk-free process with experienced driver staff.
Offers a fleet of self-owned vehicles in Euro/5 and Euro/6 standards.
Has a strong agency network reaching every point in Europe.
Provides easy access to the whole world with its international global network.
Offers industry-specific transportation solutions.
Easily plans transports that require special equipment, permits and vehicle types.