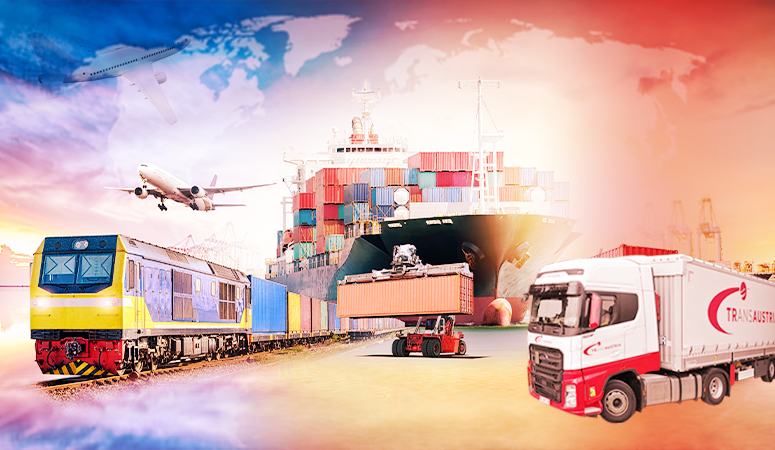 Discover Profitable Transport Methods with Trans Austria Logistics' Environmentally Friendly Intermodal Solutions!
Intermodal and Multimodal transport is the mode of transportation using at least two different transportation modes without changing the transportation vehicle.
In our intermodal transportation service, we reduce the transportation costs of our customers by creating added value by providing fast, efficient and reliable door-to-door transportation service by using various transportation modes.
With our intermodal transportation solutions, we realize on-time delivery, low-cost, efficient and environmentally friendly logistics. We also prevent carbon dioxide emissions.
With our intermodal transportation services, we provide our customers with regular shipment, loading, unloading and fixed price advantages, as well as the opportunity to be less affected by adverse weather conditions. As a result of all these privileges, we offer easier control and follow-up compared to other transportation systems.
Take a Closer Look at Trans-Austria's Intermodal Transport Full of Advantages
Sustainable, environmentally friendly and reliable.
Closest transportation model to the speed of road transport.
Minimizes the effects of traffic and adverse weather conditions.
Compared to road transport, CO2 emissions are much lower.
Provides fixed shipping time.
Offers a location that can be tracked 24/7.
Provides higher cargo capacity compared to road transport.
Allows realistic planning with fixed transition times.
Creates a competitive cost advantage.